SEMI SURGICAL
MESOTHERAPY
Mesotherapy is a non-surgical procedure to nourish and stimulate hair follicles for healthier and stronger hair. It involves using a uniquely effective formulation delivered directly into the scalp through micro-needling. The formulation used in Meso Hair Regain is a potent mix of multiple active ingredients. Our hair care expert evaluates your specific requirement to choose the delivery mechanism best suited for you and ensure a comfortable experience.
Mesotherapy is a technique that involves microinjections or electroportation of conventional homoeopathic medication/allopathic medication and vitamins into the mesoderm or middle of the skin to promote healing or corrective treatment of a specific area of the body.
VCARE'S MESOTHERAPY TECHNIQUE
Mesotherapy for hair involves intradermal injections of the pharmacological products at the level of the hair follicle.Typically this would include injecting at about a depth of 4mm to get the desired effect.
NEEDLE MESOTHERAPY
Derma roller, also known as the micro-needling, is a novel way of delivering mesoproducts at the desired sites. Derma rollers are designed to be used as a roller or a stamp to create microchannels. This helps in better penetration of topical anti-hair loss products.
This minimal invasive technique involves with derma rollers on the skin and by applying light and constant pressure. On the derma rollers, the hair care experts will roll over on the affected area to infuse a drop of the solution.
VCare's Needle Mesotherapy: We take certain vitamins, enzymes, stem cells, plant extracts and various growth factors to penetrate inside for effective results within a few days.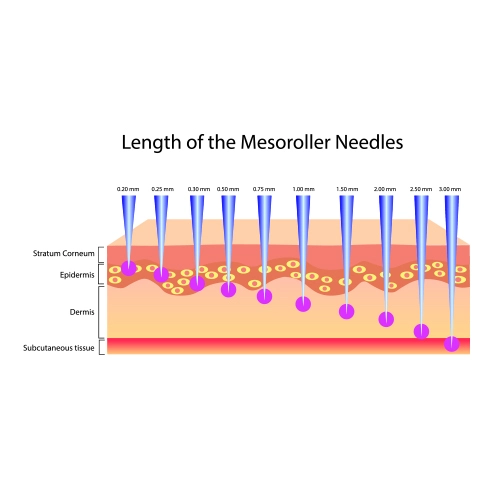 HOW DOES IT WORK?
Introduction of treatment cocktail by electroporation and ultrasonic waves.
Circulation and Penetration of active substances take place.
Drainage with further penetration of active substances.
The active substances reaches the follicle and stimulates to achieve the results.