DANDRUFF TROUBLE?
EFFECTIVE TREATMENTS FOR A CLEAR SCALP
Published On 27-10-2021 | By Dharani Senthilkumar
INTRODUCTION
The condition of dandruff may be extremely disappointing for the amount of ill-effects it leaves upon us. But there are numerous ways to prevent and control the damage it does to our scalp. Yes, it is all possible but might require a proper hair care routine and precise diagnostic support.
THE RIGHT APPROACH TO DANDRUFF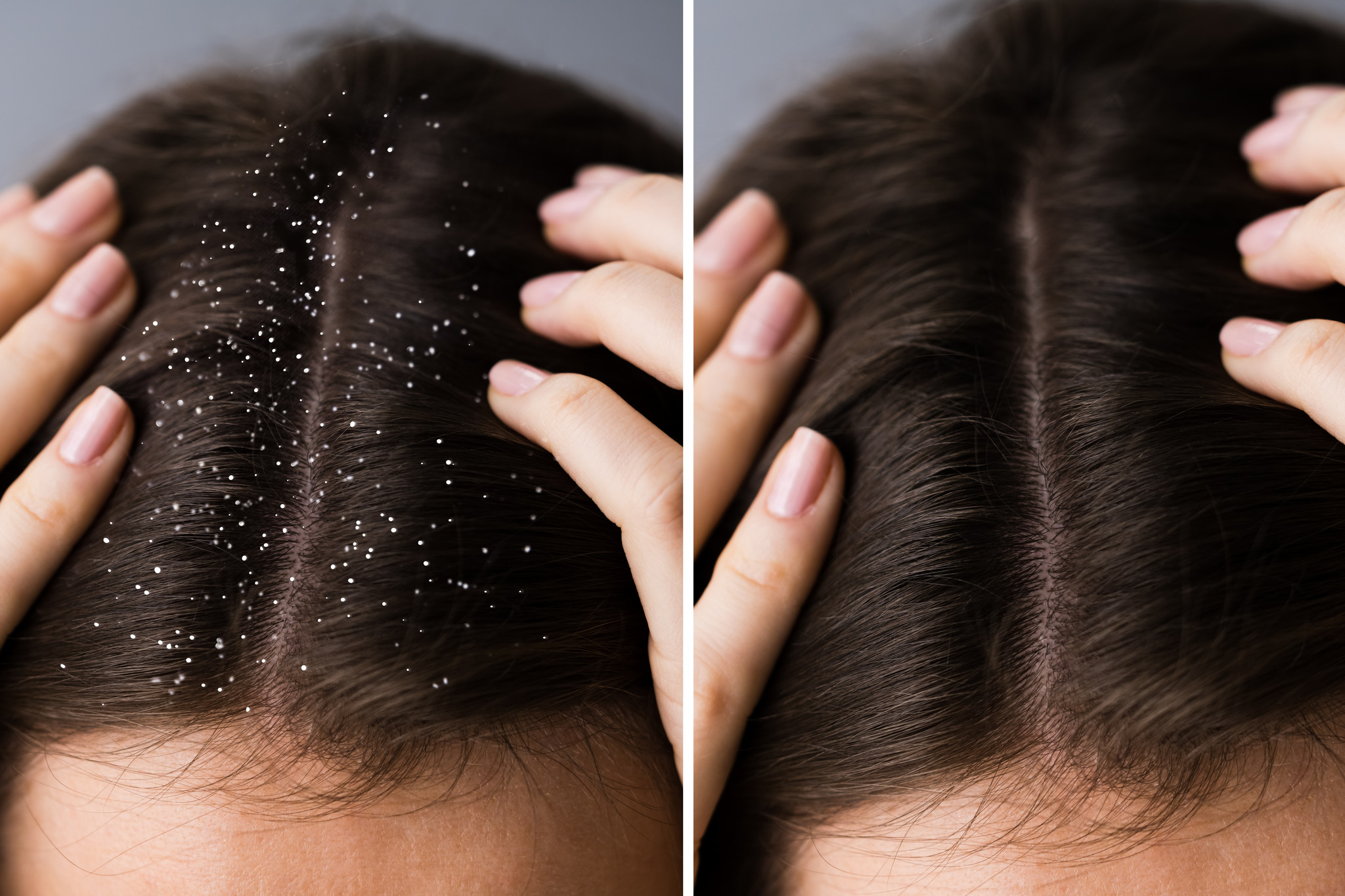 Be it because of any species, the root cause and the outcome remains the same. Hence, the first step to prevent it from causing damage should be to make necessary adjustments. Most importantly, restrict the use of chemical infused shampoos, heavy hair styling applicators, and prefer essential hair nutrition.
Meaning, for any condition, clinical assistance is necessary by which the severity can be understood. As soon as you approach our clinic, a basic microscopic test will be undertaken to assess the extent of inflammation. A detailed scalp differential analysis will help us to identify the reasons more accurately.
Consumption of inflammatory foods and elevated insulin secretion leads to poor immune response, increasing the production of skin cells drastically. Our doctors claim that dry dandruff is comparatively easy to treat than oily type.
When a person suffers from an oily scalp condition, the multiplication of skin cells and inflammation will be soaring, posing a stubborn itch and shedding of flakes.
WHAT DO WE OFFER?
From homecare kits to clinical therapies, personalized dandruff treatment for women and men is being offered to our clients. We focus on,
Application of anti-fungal products

Providing periodic scalp therapies

Scalp massages for nourishment

Controlling the sebum secretion

Curation of problem-specific diet
DANDRUFF TREATMENTS
Clinical hair revive therapy is a best scalp treatment to get a clearer scalp and improve hair growth. Scrubbing, aroma oil treatment, peptide therapies, oil massage and hair wash are the steps inclusive in the therapy. The benefits it offers are merely extensive and efficient. In short, it improves blood circulation on the scalp, reduces inflammation, and increases the oxygen supply, resulting in a clear scalp.
Another treatment is Hair rejuvenation therapy which is helpful in cases of moderate to severe inflammation. Also, this therapy includes scrubbing, ozonation and hair wash. And helps the scalp in effective wound healing, ultimately making the scalp healthy. The number of sessions depends upon the seriousness of the condition. A simple and revitalizing scalp treatment for dandruff to boost the scalp to perform its work just like before inflammation.
Check out this video of a dandruff-free clear scalp therapy:
CONCLUSION
To sum up, dandruff is a socially embarrassing condition, but that doesn't mean it isn't controllable or treatable. Minor lifestyle changes can do the wonders you have been longing for. Come and avail consultation with our doctors at VCare hair clinic. And find the best possible scalp treatment for dandruff and maybe anything related to your hair.